Sonia teaches intensive mosaic workshops around the world. Past workshops have been in Turkey, Tunisia, Greece, France, Australia New Zealand and The Netherlands. Each year Sonia hosts a very special workshop in a location that enhances mosaic learning. And there's a workshop every summer at lovely West Dean College in the UK, where Sonia is a Senior Tutor.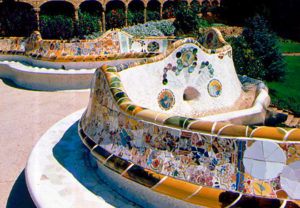 Intensive Mosaic Workshop in Barcelona
June 11-16, 2017   Barcelona, Spain      Only 2 places left!
Join Sonia for an intensive mosaic workshop in Barcelona, one of the great cities of the world. Our modern studio, located in a historic 17th century building (now a cultural center), is just steps from the Barrio Gótica. This will be a rare opportunity to enhance your mosaic skills in an inspiring and stimulating environment, surrounded by history. Barcelona has both ancient and Modernista mosaics and we'll take full advantage of the opportunity to study and be inspired.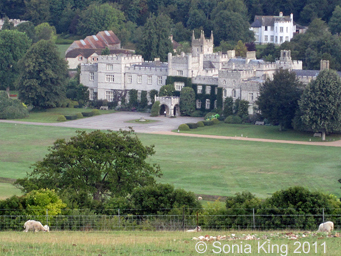 Mosaic Intensive: Developing Artistic Expression
West Dean College    Chichester, England
July 23-28, 2017        Course full, Waiting List only!
West Dean is one of the most beautiful places in the world to take a course. Broaden techniques and use of materials while developing ideas for a mosaic panel. Special emphasis will be made on personal expression and developing one's individual style. Students will consider working with texture, scale and spacing and achieving effects through varied cutting and laying styles. A range of mediums including glass, unglazed ceramics, minerals and fossils, may be used. (FYI, fully residential means room and board.)