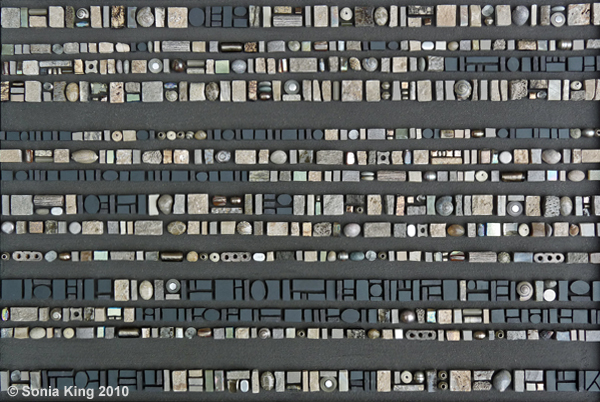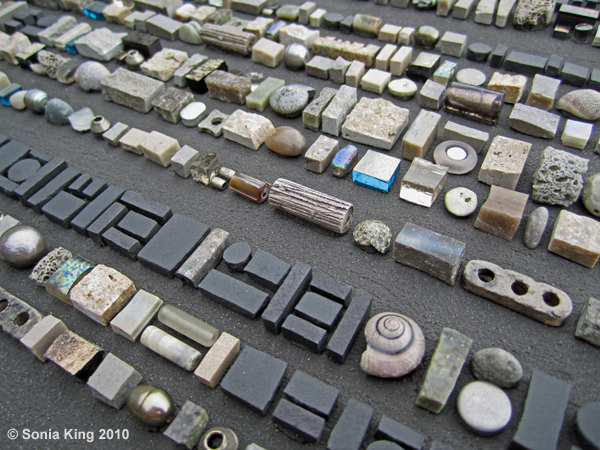 Coded Message 51423
glass, ceramic, shells, golds, smalti, bone, jasper, fossils, pebbles, aluminum, laminate, pearls, metal, horn, coral, abalone
12″ h x 18″w, 2010
I've been thinking about coded messages, secrets, cryptic communications, misunderstandings, unspoken thoughts, sounds of static, undercurrents, etc for a while. It's all coalescing into a new series of work for me to explore. Coded Message 51423 is a small study for a new series of work. The tesserae are fixed without visible adhesive, as though the message could change at any moment.
Coded Message 51423 was chosen as a 'Juror's Favorite' at the Art in Pieces exhibition in Mystic, Connecticut.